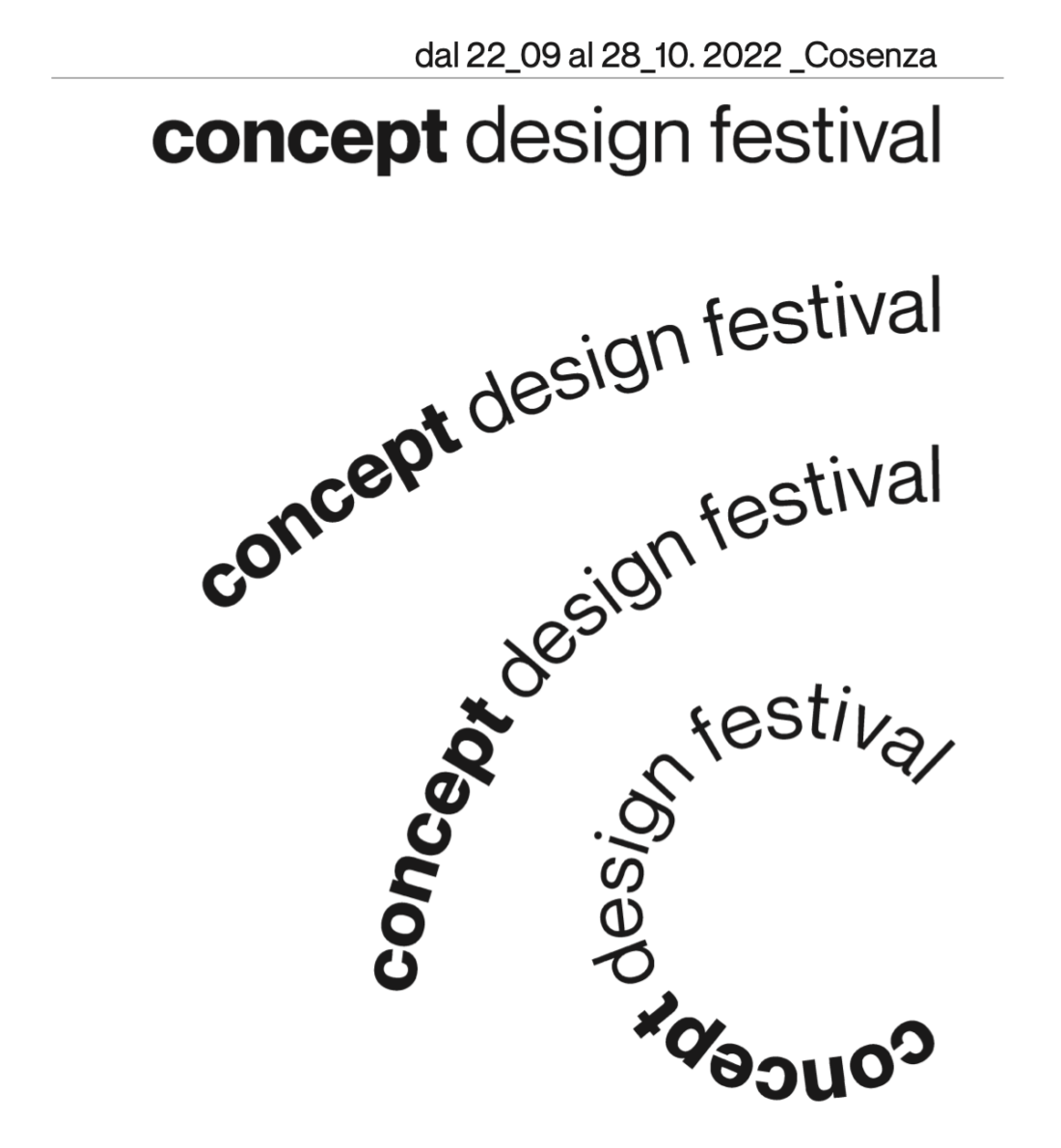 Fiol lectures at Superecologic! Concept Design Festival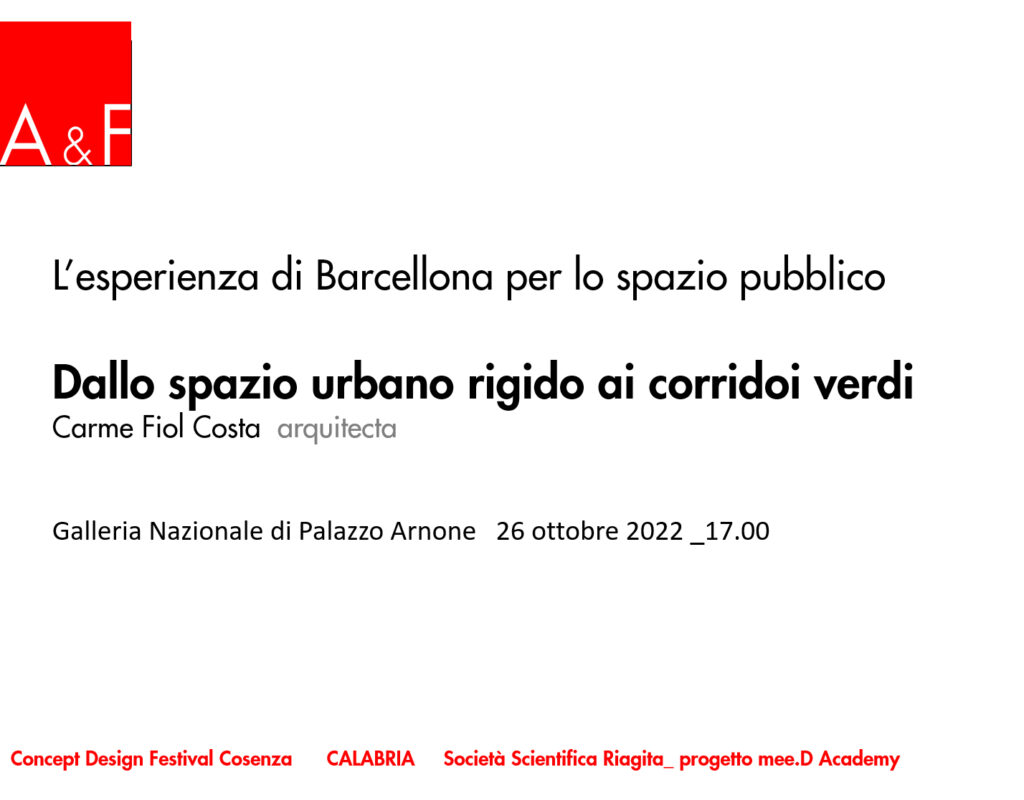 On the 26th of October 2022 architect Carmen Fiol Costa is attending the Concept Design Festival in Cosenza in The National Gallery of Palazzo Arone at 17:00.
The festival is a cultural and research initiative by Riagita Scientific Society in collaboration with organizations, institutions and companies in various sectors in the support of the mee.D Academy. Curated by the architects: Pino Scaglione, Rosanna Algieri and Domenico De Rito with the participation of Maria Pia Funaro, Deputy Mayor of Cosenza, Pina Incarnato, Councilor of Cosenza-Rende, Giovanni Greco, Mayor of Castrolibero.